Setting new standards in precision machine work
You have just entered the workshop of Luna and Diablo's Den. Due to the loud roar of the machinery and the likelihood of steel shavings in our working environment, we advise at this time that you put on your hearing protection and safety goggles.
Now that you are here, be sure to allow ample time for the tour of our establishment, as there is much to see. Feel free to return with family and friends-- they would be jealous to know what they had missed.....
In our custom machine shop, you will find a large assortment of receivers, dummy barrels, and custom parts. This is also the area where you can have your bushings turned and your bolts converted. Over in our printing area, you can find CAD drawn templates and a number of blueprints. Blueprints are done in three different sizes which will allow you to "draw" on the information necessary to completing your projects in a size format that will fit your needs.
While browsing our facility, if you do not see what you are looking for, you can contact one of our helpful staff. Customer service representatives are always on hand to assist you with your questions.
Thanks for stopping by and remember to come back often--We are always creating new products.

ALL ATF/NFA RULES APPLY to purchases made from this site. For legal semi auto and dummy gun information, contact BATF at: WWW.ATF.TREAS.GOV or call: (202) 927-7910.

Our Mission
It is our mission to be the leading manufacturer in the custom firearms industry. Our dedication to reliability, the use of superior materials, great personal service, and clear-cut pricing will assist Luna and Diablo's Den in its endeavor to be the best.

Company Profile
Luna & Diablo's Den is a privately owned and operated corporation. Operated for three years by the husband and wife team of Luna and Diablo, Luna & Diablo's Den was created by taking a hobby that we enjoyed and enlarging the process to offer precision parts to others. By combining our educations, talents, and unique offerings, we have created a tough and capable team.
With our product quality, personal service, and honest and ethical business practices, we have proven ourselves a highly ethical corporation dedicated to customer satisfaction.
Here is what some of our customers have to say about Luna and Diablo's Den products and services:
| | |
| --- | --- |
| | I have purchased six Mark 3 blank tubes from Luna and Diablo. |
        One was for myself and the other five was for friends that I work
        with. Everyone, including myself, was impressed with the fast 
        service and high quality of the tubes which have a better than 
        adequate template bonded to it. I was even e-mailed telling me 
        that if I needed assistance to let them know. As far as sales and
        service, it doesn't get any better than this.
         Charlie  (2/09/02)
| | |
| --- | --- |
| | Thanks for your prompt service, the quality of the merchandise |
         is excellent. I will recommend you.
         Sincerely,  Frank  (4/22/02)
| | |
| --- | --- |
| | Got the tube today, looks good. I appreciate an honest deal |
         and this one has been A+.  Thanks.
         Daryl  (5/27/02)
| | |
| --- | --- |
| | Thanks for the information on the CZ 26. I am very satisfied |
         with your products in the past and tell anyone to email me for 
         a reference if you ever need one. Thanks for your professionalism!
         Jack (6/14/02)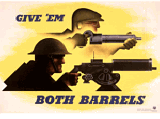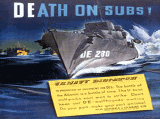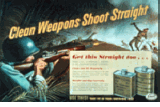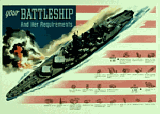 At Luna & Diablo's Den we are dedicated to meeting the needs of our customers by providing you with exemplary products, quick and reliable service, and assistance with your projects. Our merchandise is always in stock and ready to be shipped. You will not find yourself on a backorder status at our company. Order with confidence!

Contact Information

Ken Lowe
11224 Glover Road
Port Richey, FL 34668-2312
Sales: ellocodiablo01@yahoo.com
General Information: ellocodiablo01@yahoo.com
Webmaster: landsden@earthlink.net

é Return to top é
You are visitor #!
Thank you for visiting Luna & Diablo's Den!